NEWS
New update Frontón videgame
Download now the new version of the Fronton videogame at App Store and Google Play.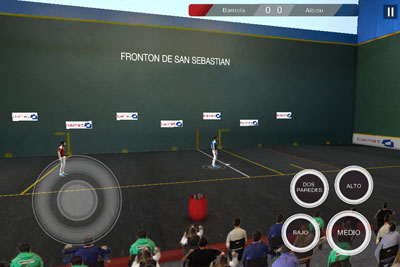 The pictures of the pressconference
You can watch all the pictures of the pressconference of the Fronton videogame in our Facebook: https://www.facebook.com/JuegoFronton.
Press conference to show the videogame
The next February we will show the Fronton videogame to the media. The press conference, that will be in Bilbao, includes the managers of Bainet, the developers Pulsar Concept and Joseba Beloki, ex-handball player and consultant of the videogame.
The conference will be show by Josetxo Litzartza, tv-presenter of the Fronton program.
Video of the development of the Fronton video game
Watch the video about how we made the Fronton video game.
Watch video: Vídeo making off.